Stay in a Yurt
Staying in a Smiling Woods Yurt is a unique and enchanting experience that transports you to a world of simplicity, tranquility, and connection with nature. Yurts have become increasingly popular as alternative accommodations for those seeking a break from the ordinary. Plus, there is no better way to test if Smiling Woods is right for you than spending a night in a round home.

Don't see a yurt near you, and don't have time for a little road trip to stay in a yurt? Contact us to see if a friendly local Smiling Woods owner near you may be open to showing their home.
International
Our yurt kits are used all over the World to offer you luxurious comfort, exquisite design and spectacular views. From luxury yurts with pools and private beaches to cozy mountain cabins, we have yurts to suit your needs and preferences.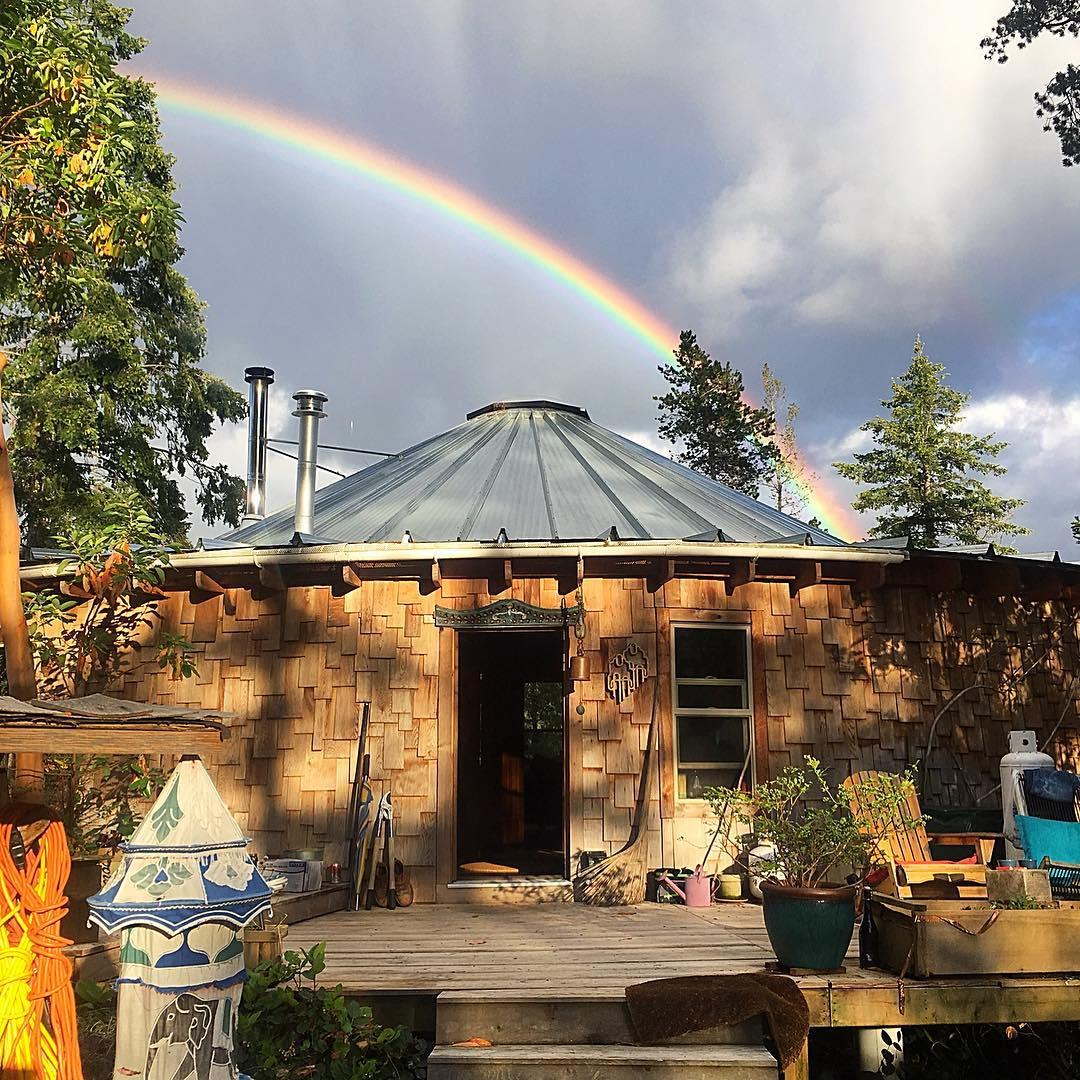 Egmont, BC
Out There
Out There is a beautiful, boat in only, off-grid Smiling Woods Yurt on British Columbia's Sunshine Coast. Whether coming by ferry, floatplane, or bus, a yurt stay at Out There is sure to be an adventure to remember.